on
October 2, 2015
at
5:54 AM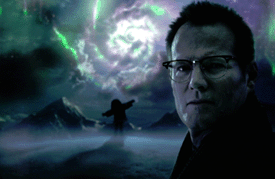 Did you see the revival of the Heroes TV show? How about the start of Season 3 of Agents of SHIELD? If not, the jump cut will go to a spoiler-heavy review, so you're safe if you have yet to see it. Myself, I went into this with very low expectations. The first season of Heroes is some of the best superhero TV we've had, which is probably why the subsequent mediocre seasons were greenlit.
To be fair, it wasn't entirely the fault of those running the show. Season two coincided with the 2006 Writers' Strike, and that meant only 11 of the 24 planned shows were made. The plot had to be re-tooled, and things that were supposed to be in season 2 went to 3, but the damage had been done. Things that were meant to be a slow build-up were in the wrong places, the FX budget seemed to decline, and an entire plotline about a future plague just vanished from the show. I stopped watching regularly when a long-awaited fight between Sylar and Peter Petrelli, two of the most powerful characters, was reduced to seeing flashes of multicolored light shining under a set of closed double doors.
There was something to do with a traveling carnival full of powered people, a company that was trying to figure out what made powers work, and I remember William The Greatest American Hero Katt had a cameo where he got frozen solid and shattered to pieces. So that's about where I left off. How did the two-hour premiere of Heroes: Reborn go? Click here to find out!